Purchase Land of the Losers via Special Order
On this page, you can place a special order for your hardcover purchase of Land of the Losers. Typically, this is for those people living in countries for which Land of the Losers has no local distributor, but you might also be interested in placing a special order for other reasons. Are you interested in a signed copy? Or perhaps you want to place a bulk order? Make your inquiry here by clicking the button below, and we'll do our best to accomodate you.
Click below if none of our default purchase options suit your needs.
Place a Special Order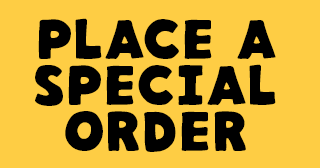 Button not working? Send an email to the following address to place your special order:

Return to Niceguy's Land of the Losers Page